Frequently Asked Questions
Below are a few videos that may help answer many Frequently Asked Questions, regarding our cars and our company. Click a video to play. If you prefer to read there are a few FAQs and answers below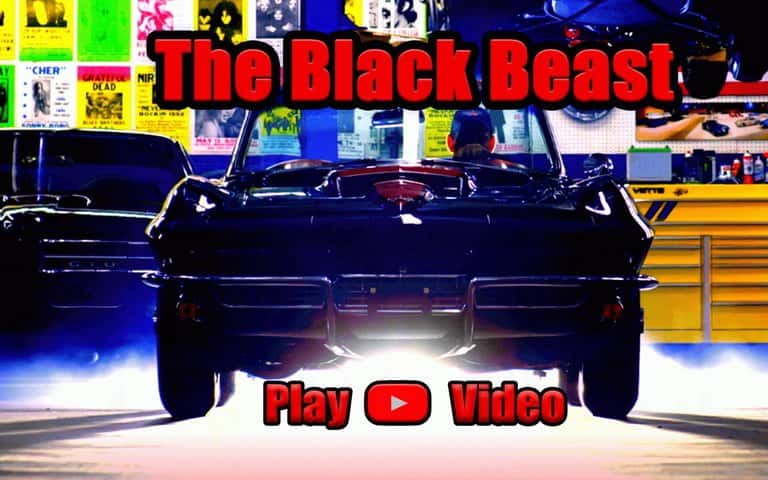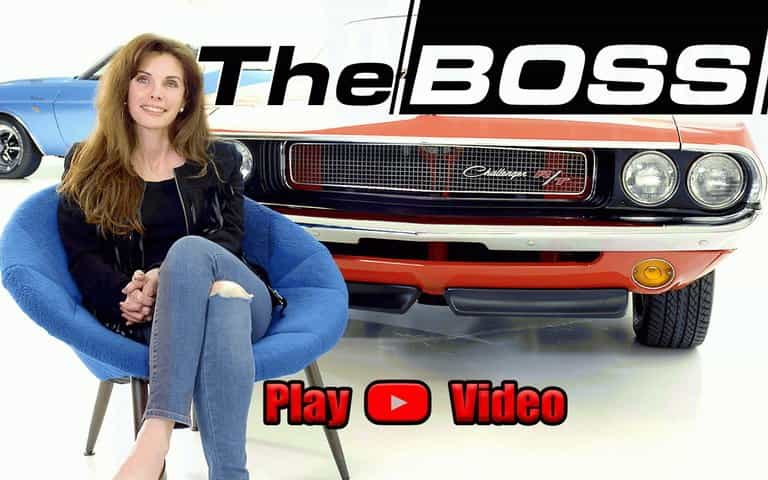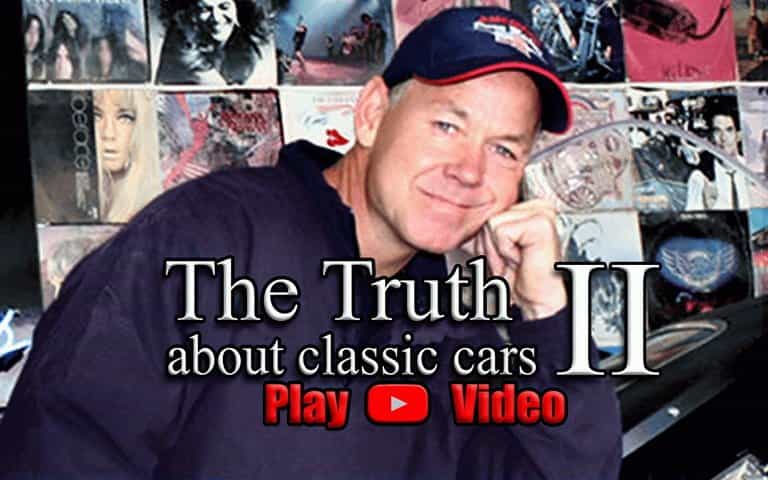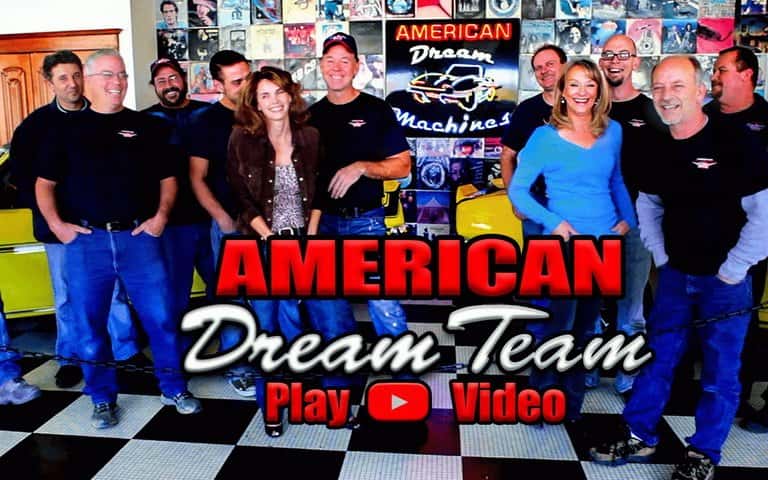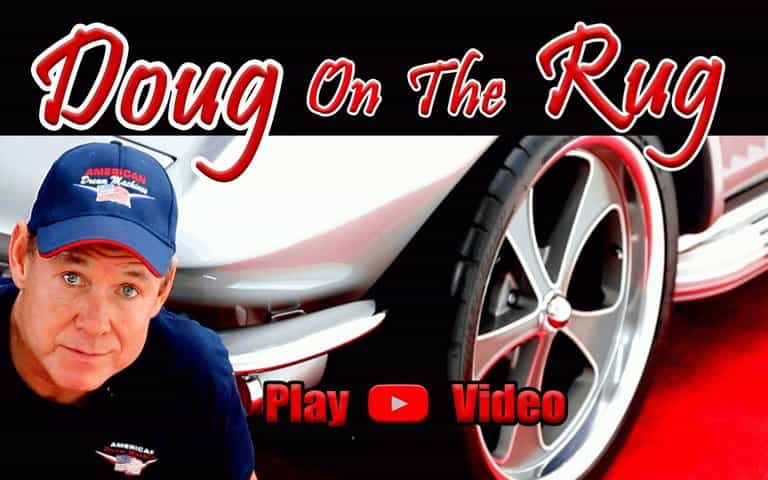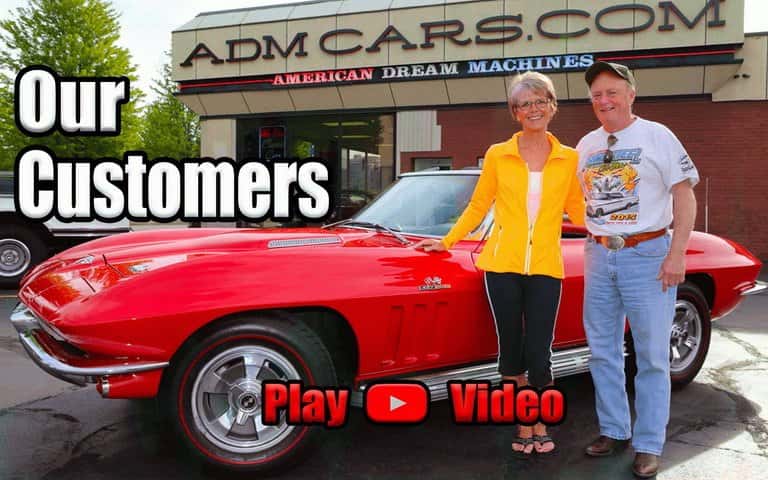 Making sure customers are happy with 40, 50 and 60 year old cars is not an easy thing to do. Before buying any classic car, we highly recommend that you take a few minutes to watch the video "THE TRUTH ABOUT CLASSIC CARS" to help you understand reality of of owning a piece of American automotive history.
Thank you for considering American Dream Machines for your classic car purchase. It is very important to us that you are satisfied with your classic car purchase from our company. We sell very old, but very good, classic cars that are not perfect. One of our biggest challenges is managing our customer's expectations when buying a 40 + year old classic car with imperfections. Classic cars are amazing and they can be great investments, but they also require up-keep and maintenance. Before you buy a classic car from our company please read the following (FAQ's) Frequently Asked Questions.
The Truth About Classic Cars
Do you restore your cars?
Most of the time there is no pot of gold at the end of the restoration rainbow. The best way to answer the question is, "We take good cars and make them better". It's always better to buy the cars as done as possible. We have a restoration staff of around 14 people. We don't take a tired old rusty cars out of the field and bring them back from the dead. We try to find nice solid clean cars with very good metal structure and make them what they need to be to be sold by American Dream Machines. If the cars need paint, interior, metal work, brakes, or a rebuilt engine we try to do what is necessary to make sure they are going to be acceptable to our customers.
How long has American Dream Machines been in business?
American Dream Machines opened our doors in 2003. We have sold over 2000 cars all over the world since our doors have opened. We are one of the largest full service muscle car shops in the country.
How do I buy a car from your American Dream Machines?
The first thing you do is validate the car through detailed conversations to make sure you are going to be happy with your classic car purchase or come and see the car in person. A large majority of our financial purchases are done through wire transfer which are handed through secure banking institutions. After the car is purchased our Mechanics check the car over to make sure the major drive ability functions are working properly. When the Mechanics give the OK then we test drive the car one more time and ship the car, usually enclosed.
How do I know I will get the car I expect?
The more questions you ask about the things that are important to you regarding the car the higher the chances are you will get what you expect. You should also try to get multiple perspectives from our restoration staff and mechanics. Before you buy any 40 + year old car, sight unseen, it is very important to ask as many questions as possible to make sure you are getting what you expect in an imperfect classic car. Most of the customers that buy cars from us sight unseen are very happy with their purchases. If you are a perfectionist or are very particular about the cars you buy, you should inspect cars in person before buying any classic car. We are brutally honest when describing our cars and try very hard to make sure customers know what they are buying. We even try to get customers to talk to a few people in our company to get multiple perspectives on the cars. We are not perfect and can occasionally miss things that may be important to you. You'll never get 100% of what you expect, but you should get close if you ask a lot of questions.
How can I secure a car from American Dream Machines?
There are two choices to put a hold on our cars, deposit or down payment? Either way it is 10% of the purchase price.
A 10% deposit is refundable and puts a hold on a car for up to two weeks while you get your financing in order or do your due diligence before buying the car. The car stays on the market, but It gives the buyer first right of refusal if another buyer wants to buy the car.
A 10% down payment is different. It is a down payment toward the purchase of the vehicle. We take the car off the market for up to two weeks and our company looses the opportunity to sell the car to other interested buyers. Therefore it is not refundable
Are your prices negotiateable?
Our prices are very competitive and we sell a lot of cars because of it. There is no harm in asking the question and you never know until you ask.
Where do you get your cars?
We get our cars all over the country. We have hundreds of ads to buy cars in newspapers, we have relationships with many restoration shops, we buy cars at auctions, and we buy the cars from the guy that is getting his pride and joy kicked out of the garage by the boss who wants her car warm in the winter.
Where do you sell your cars?
Based on the limitless reach of the internet and the passion for these cars, we sell them all over the world. Over 90 percent of our cars are sold out of state and a large percentage of the cars are sold out of the country.
How can I get comfortable with sight unseen buying ?
Close to 85% of our cars are sold sight unseen. That is a huge number of people who have felt comfortable with our company and our reputation in selling quality American Muscle Cars. The most important thing to do is call us and ask as many questions as possible to make sure you are going to get the car you expect. We also prefer that you talk to at least two people in our company so that your can check and balance our responses to validate the car and our honesty in authenticating it. If you can, it is always best if you can make the trip and come see the cars in person.
How do I know the car is authentic?
Our company does not intentionally misrepresent anything on our cars period! We do our best to authenticate the cars based on previous owners records and statements. We even go farther to inspect and authenticate the cars farther leveraging our combined knowledge-base of Mechanics and Restoration staff. We are not perfect, nor do we claim to have any perfect cars. If you are a perfectionist and are very specific regarding the condition and the authenticity of the cars you buy, it is very important that you ask many detailed questions regarding the car or get on a plane and authenticate the car personally in our shop.
Why should I buy a car from American Dream Machines?
We have great cars and great prices. We are a full service classic car dealership and has a large staff dedicated to making our customers happy with the cars we sell. We have been in business for over a decade and have a very strong reputation in the classic car community. We understand the customer is in charge of companies success.
Are your cars restored?
We have some of the best classic cars in the country, but very few classic cars are completely restored. It would be cost prohibitive and no one could afford the cars if our prices were doubled. Many of our cars have had extensive restorations and many of them are just very nice older cars that have been spruced as they needed it to keep them beautiful. All classic cars have some imperfections.
Are the cars as amazing as they look on the internet?
Our cars also look amazing in pictures and in person. We take great pictures of our cars and we work very hard to make them look as nice as possible. Pictures are digital representations of cars and they do not show or describe all of the imperfections of 40 year old cars. If you are serious about buying a car, YOU NEED TO CALL US, and ask as many questions as you can think of to make sure you get what you expect.
Do your cars leak ?
All classic cars leak sooner or later. We do our best to snug gaskets and fix things that leak, like rear main seals, brake leaks, radiator and fuel and other things that can be sealed. Unfortunately all old cars will sooner or later leak oil, transmission fluid or any other fluid that they can squirt out to mess up your driveway. We have trays under all of our cars because 40 year old cars leak.
Is there a warrantee on your cars?
The three year bumper to bumper factory warrantee with road side assistance expired over 40 years ago on these cars. Classic cars have many older original parts and the cars will need repair and maintenance. They will from time to time break down and leave you stranded on the side of the road. It is just part of the classic car experience. Our Mechanic staff works very hard making the drive-ability items function, while the car is in our shop, unfortunately 40 year old cars can quit working at anytime. If you have owned classic cars, you understand, part of the hobby is fixing the cars when they breakdown.
Are your cars rust-free?
There is no such thing as a 40 year old rust-free car. At American Dream Machines we pride ourselves on finding only the best cars with very good metal structure. All cars have some rust inside door panels, inside frame rails and other areas on the cars. Most of the cars at our shop are above average quality cars. Some of the driver quality cars may have surface rust on undercarriages. Some of the cars may have had rust repair, but none of the cars we sell leave with major rust issues or holes. We also have some very nice trailer queen cars that you could eat off the bottom. Believe it or not, those have rust too 🙂
Is there Bondo in the cars you sell?
Bondo is in every classic car that has been repainted. Any car that has been repainted has some bondo used for filling and smoothing. Some cars have also had metal replaced or metal patched areas and again bondo is used to smooth those areas that are replaced. It is always best to find cars that have the best original metal structure. If you have questions regarding our cars, you can validate the metal structure with our restoration staff who will be happy to give you a second opinion.
Will the cars need maintenance
Life is too short to be stressed out regarding a classic car. Once you buy one, they are like part of the family. They will break down, they will leak in your driveway, they will cost you a pretty penny to buy and to fix, but when your going through the gears on a sunny day remembering the good old days and people are rubbernecking to look at your piece of American automotive history, "life is good".
ROCK AND ROLL SHOP TOUR
Please take a few minutes to take a "ROCK AND ROLL SHOP TOUR" of our company American Dream Machines. This video will answer many of your questions regarding our company, introduce some of our staff and help you to understand why so many people have chosen to buy a car from American Dream Machines.