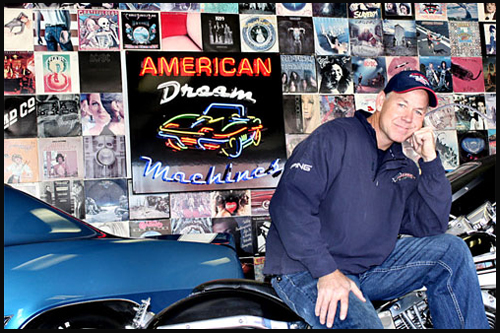 Doug Klein - Owner
Doug is the owner of American Dream Machines. Like most men in their 40's going through a mid-life crisis and buying American Muscle cars, Doug went though a major mid-life crisis and had to buy 50 cars and open American Dream Machines.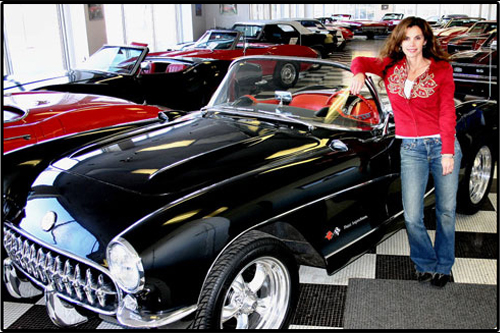 Julie Klein - The Real Boss
"The Real Boss," Julie is involved in the business to make sure her husband is going to make a profit someday and isn't just frivolously buying cars to play with. She watches the money like a hawk and helps with all of the paperwork and makes sure the staff is happy and well fed.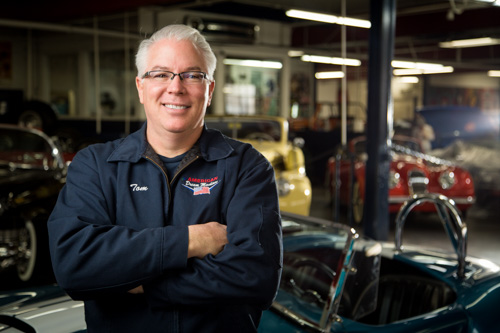 Tom Clarken - General Manager
Major Tom is the General Manager and is in charge of ground control, keeping everything humming in the shop; both cars and employees! He can tell you about each and every car in the shop, he knows them all personally. Tom is extremely knowledgeable as well as honest. He also makes sure customers are happy with 40 & 50 year old cars and that's not an easy job to do.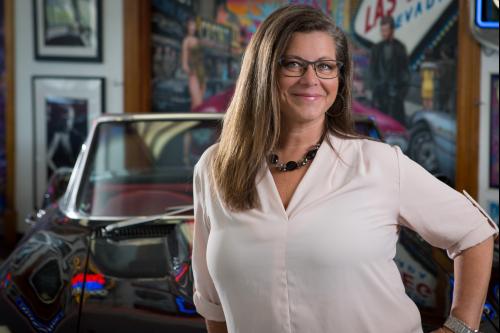 Lynn - Gal with Many Hats
Lynn is a hardworking, always smiling, Iowa farm girl. She goes out of her way to make sure all customers, visitors, and staff are happy with their experience at American Dream Machines. There are many working parts to this business and she helps with many of them (except for turning wrenches - but she would, if she could).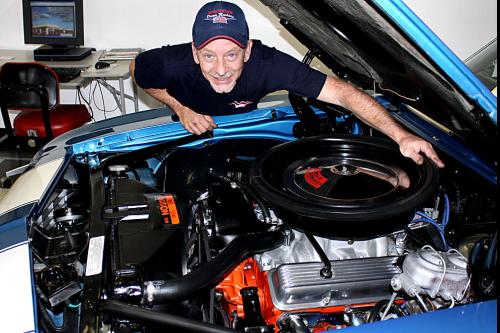 Jim - Restoration
Jim is our resident Camaro/Chevelle Guru, but he rarely misses a detail with any of our machines. Jim knows the correct trim, wheels, tires and other parts that should be on each car based on the year. Being retired military, he helps keep our troops in line to get cars done.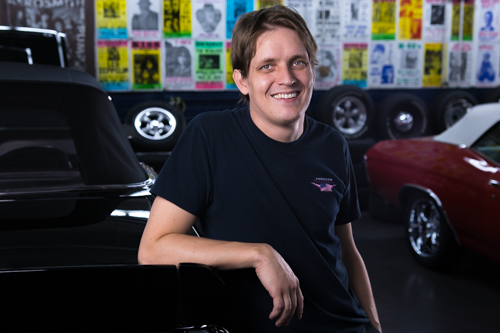 Kevin - Photogapher
Kevin started with the restoration/detail team, he got cars ready both for pictures and for delivery, each of which require near perfection and he delivered every time. He has an amazing eye for detail, which made him the perfect person to move into the role of our photographer! He still makes our cars look incredible! Have you looked at the photos? They are amazing!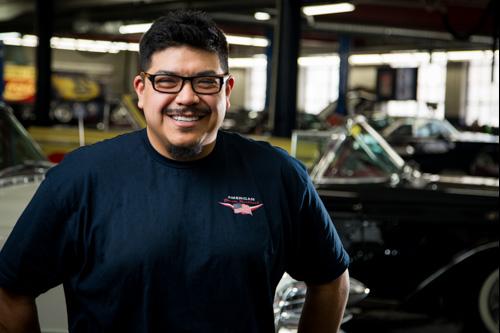 Matt - Mechanic

Matt is half of the father/son Dynamic Duo. Matt is a great mechanic who quietly smiles and works and works and works. He is also our Corvette specialist. This family man is a great asset to the team! He will help anyone with anything, is a problem solver and has a great eye for detail. He has also inherited his dad's passion for Mopars.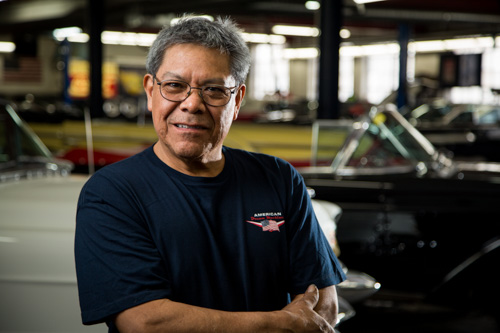 Miguel - Mechanic

Miguel is the other half of the father/son Dynamic Duo. It is clear to see where Matt learned his work ethic. Miguel has been turning wrenches his whole life and has a passion for Mopars. He is always willing to lend a hand to anyone and everyone.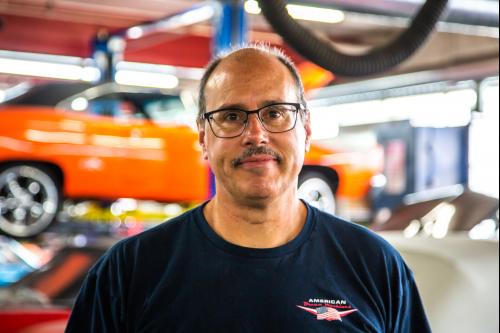 John - Mechanic

John started with ADM when it was just a young company and has returned to us again. John is a problem solver with great attention to detail. He is always calm, cool and collected no matter what surprises await him under the hoods of these beautiful old cars. Also always happy to lend a hand, tips, tricks and advice, he is a great mentor to the younger guys.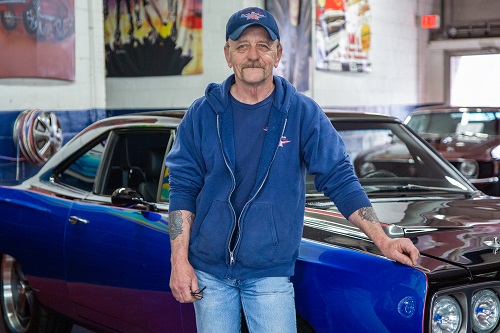 Don - Mechanic

Don is a true junkyard dog, that is where he was introduced to cars when he was very, very young. He developed into a Mopar junkie over the years and has a lifetime of experience working on a variety of engines and vehicles. He is great at diagnosing the problems and also at finding the solutions! If you listen closely, you will catch the dry humor in him! Don is the dad in our second father/son teams.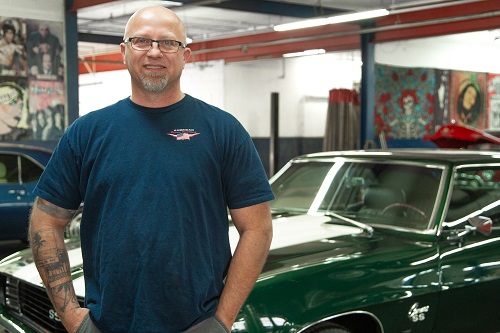 Mike - Restoration / Mechanic

Mike has a long history of dealing with vehicles, although his job was mostly working with big trucks and diesels, he has had a hand in the classics for many years. His quiet personality also comes with a "can do" attitude and he takes on any task we throw at him.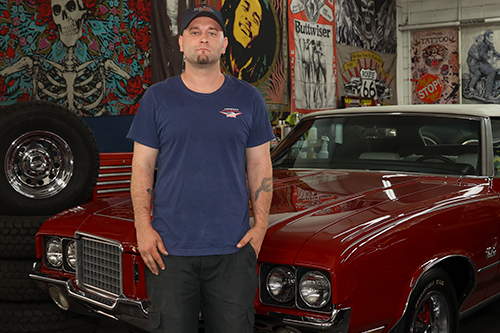 Shane - Restoration / Mechanic

Shane is the son in our 2nd father/son team. He grew up with the classics, watching and helping his dad repair, restore and build cars and then progressed to doing it on his own. Shane has worked in the automotive field most of his life and is now a part of the Dream Team bringing his experience in detail, restoration and repair.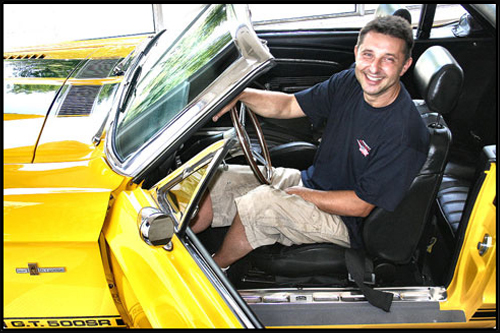 Fikret - Engine Detail
"The Detail Machine." Fikret came to the shop from Bosnia where he was a very successful business man before having to leave the country for safety reasons. Fikret had never worked in the automotive industry before joining our team but he is the hardest working guy in the shop and has a natural art for making engines beautiful.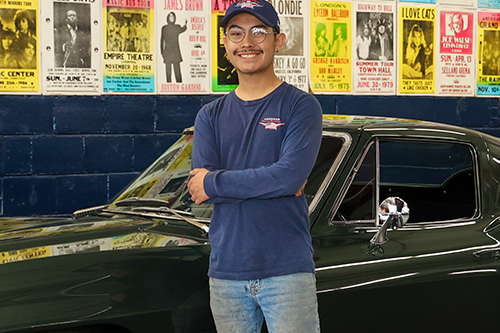 Zane - Detail

Zane started part time with the Dream Team when he was still in high school. Even though this is not something we usually do, Zane brought a passion and drive that we couldn't resist. He now works full time as a detailer and works hard to make all the cars gorgeous. Zane has some mad buffing skills, which make the cars shine like a new penny.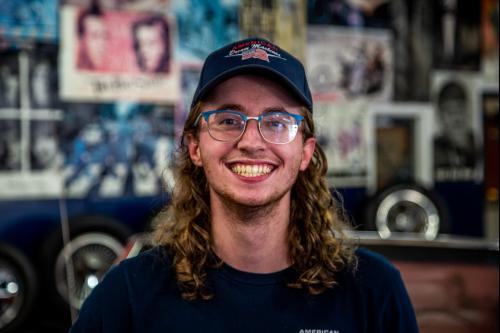 Skyler - Detail & The Helper

Skyler loves being around anything mechanical, he dabbles in many things and loves to lend a hand. Skyler has an extremely positive attitude that is infectious. He works in detail most of the time, cleaning and prepping cars. He is also our "gopher", keeping the shop floors clean, cars dust free, running errands, greeting visitors, giving tours and lending a helping hand to anyone who needs one.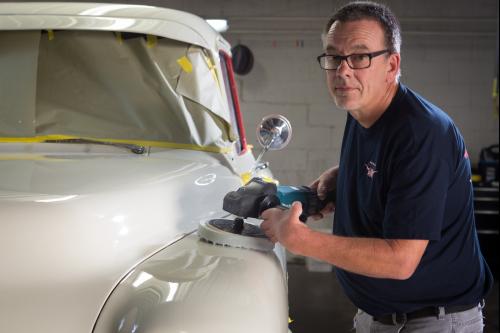 Brad - Body and Detail
Brad came out of retirement to work with us and for the love of cars. He lives and breathes making the cars beautiful and spends 8 hours a day with a buffer in his hands. He is a "go to" guy, helping with anything needed. He also moves cars to make them most accessible and viewable. He is in charge of our car "daycare" room.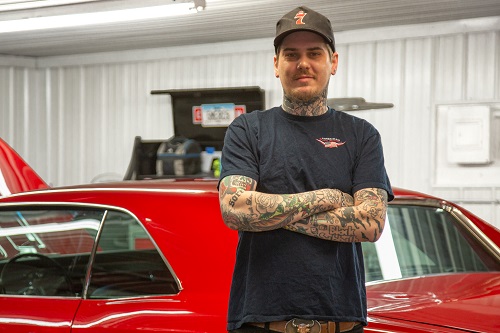 Stefan - Body and Detail

Stefan has been painting things for a long time but nothing nearly as fun as classic cars! He spends many days sanding, buffing and touching up our cars to make the paint shine.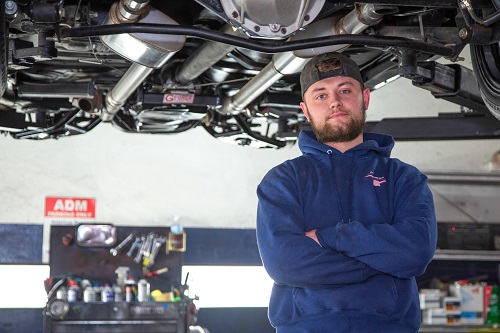 Damien - Undercarriage Detail

Damien began his work with us as a detailer. He has his father's artistic eye and can make things look beautiful. Now Damien is our undercarriage magician. He spends his days underneath cars working over his head and makes the underside of our classics look amazing!